patrick glenn,
partner | managing principal
Patrick Glenn, AIA, REFP, LEED AP, is a Partner and the Managing Principal for Glenn|Partners in Dallas. With more than 25 years of educational leadership, planning, and architectural design experience spanning a wide range of educational clients across the state of Texas, Patrick is known for listening to specific client needs and providing a clear programmatic understanding and design direction of the critical issues facing school owners and educational facilities. Patrick offers unique expertise to help foster creative, organized, and long-term design strategies to better enhance the personalized and collaborative learning environment.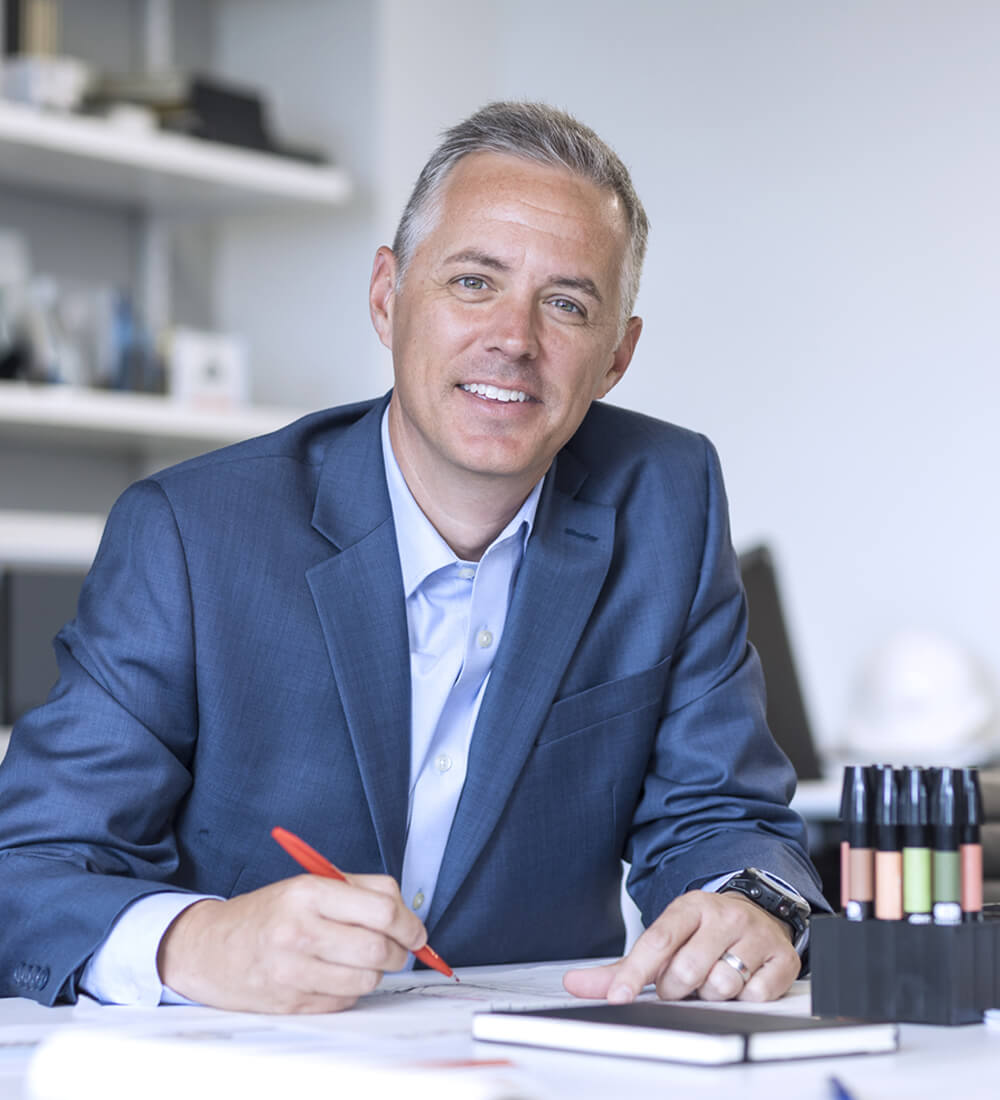 Patrick contributes this knowledge to participating in nearly 160 educational projects for 50+ school clients during his career, including the following award-winning and notable projects:
Patrick has served as a repeat design jury member for the School of Architecture at Oklahoma State University and continues to mentor young professionals in the classroom and workplace. Patrick is also an active member of the Association for Learning Environments (A4LE, formerly CEFPI) for the Southern Region and served as Past President for the North Texas Chapter in 2014. Patrick has authored and contributed to several articles, publications, and conference presentations related to innovative and sustainable school planning designed to facilitate better student engagement and collaborative educational learning environments. Patrick is also a former Board Member for the Dallas Center for Architecture (now the Architecture and Design Exchange) and is the co-creator and current committee chairman for the ADEX's Form Follows Fitness 5K helping raise over $1,000,000 to support the foundation's mission by promoting the public's understanding of design and importance architecture plays in our daily lives.