Positions
We are always looking for top talent and experience to add to our growing design staff. With our personalized design approach and open studio philosophy, we offer a professional experience unlike most firms. No matter the experience level, all staff are given the opportunity to participate in the design process where personal responsibility is given, trust is earned, and accountability is expected. Our project approach and studio culture provide advanced and immediate growth opportunities supplemented with senior-level mentoring and staff coaching programs nurturing personal development and greater client success and accountability.

The studio is a transparent, active, and collaborative space where everyone is encouraged to contribute ideas. The design process is continuously on display. Every project has a live pin-up wall for displaying plans, progress renderings, hand sketches, and images that inspires creative thought. Project teams gather for weekly design reviews striving for a higher level of design excellence, educational appropriateness, and constructability. These active pin-up walls ensure ideas are integrated into our daily process for owners, consultants, and the Glenn|Partners team to discuss and share between project teams.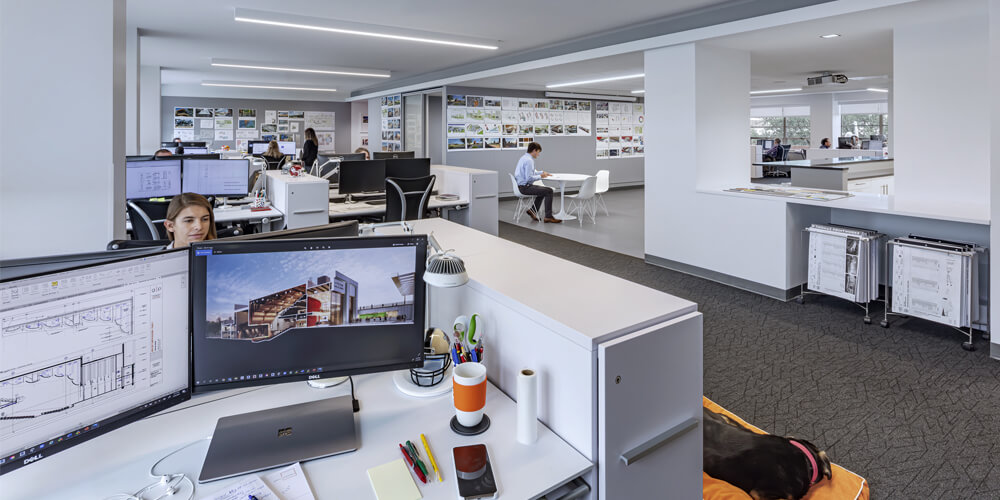 open studio environment and culture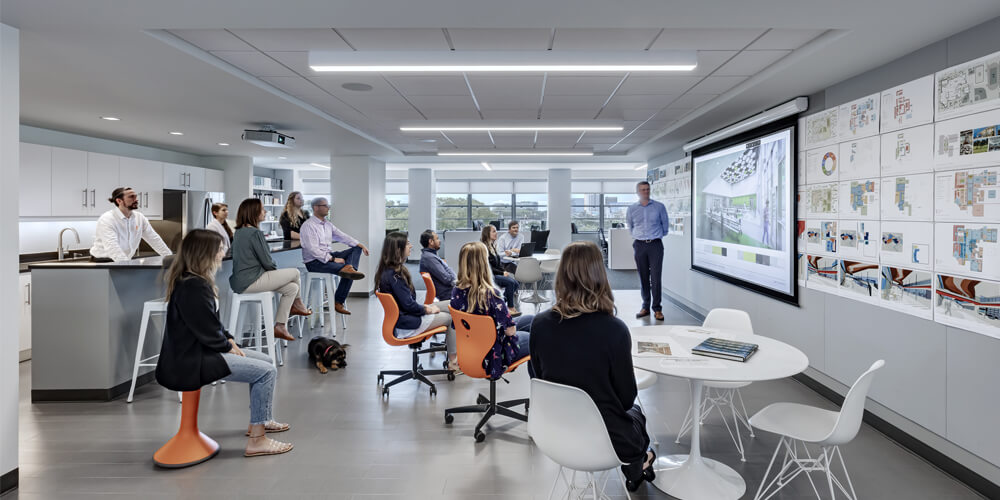 in-house design presentations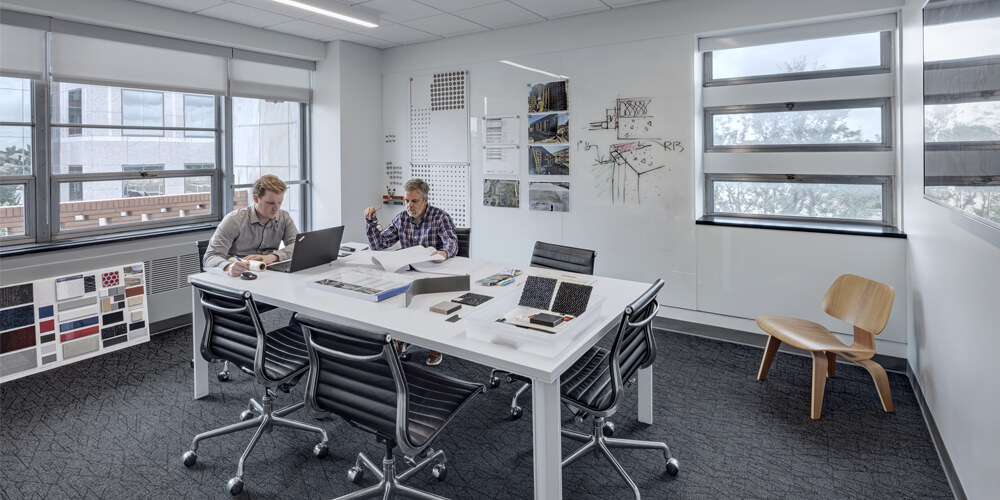 senior level mentorship and coaching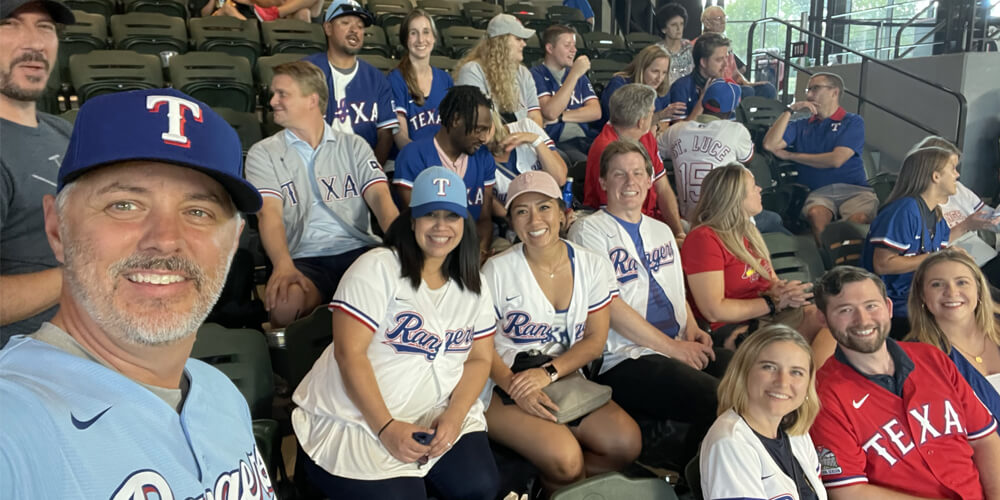 texas rangers day!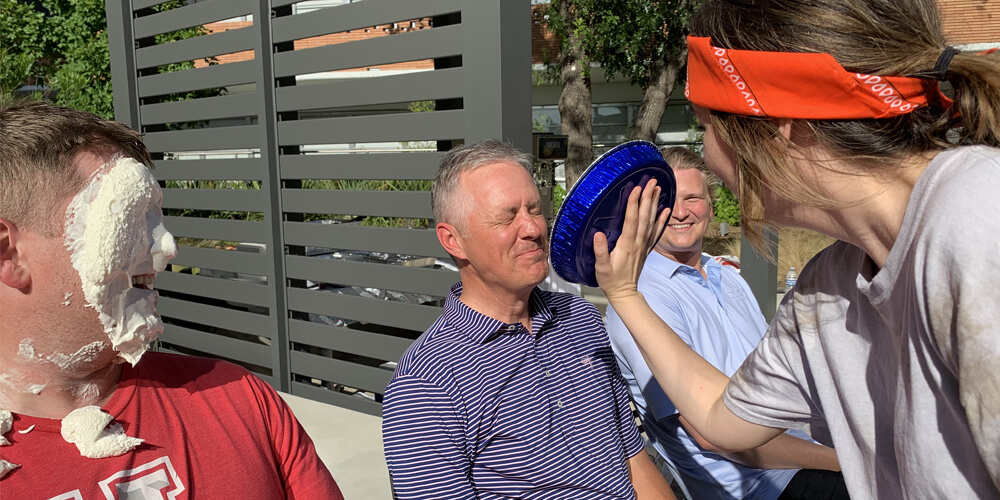 pie-a-partner team competitions!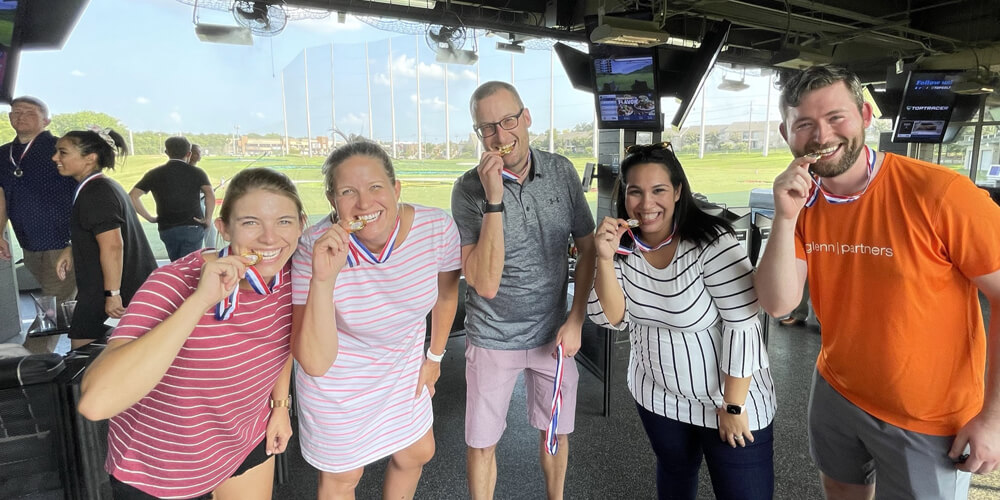 team building activities!
At Glenn|Partners, our teams are dedicated and focused, but it is also critical to the health and well-being of our staff to find balance in their daily responsibilities beyond our projects. Our firm culture encourages social engagement outside of the office with fun activities within our firm and with industry design and construction partners. We facilitate bi-monthly team building activities and social gatherings combined with an annual firm retreat focused on firm growth, business development, design and documentation practices benefitting individual and team collaboration. Peer-to-peer relationships and friendships are critical to the development of in-house mentor-protégé opportunities, open communication, well balanced, and experienced design teams!
Our people are the most important asset to our success, so we spend time and resources developing our design staff to take the next step in their career. We have semi-annual personal review check-ins for each member of our firm to ensure proper resources, staff development plans and project opportunities are provided. We also hold annual salary reviews and offer year-end annual bonuses based on the financial health and profitability of the firm. Competitive healthcare programs, (medical, dental and vision), PTO (paid time off), 401K retirement programs and flexible working schedules are also standard practices within the firm.
If you are motivated, ambitious, and ready to take on more in your career and are interested in learning more how Glenn|Partners can help provide you the opportunities you have been missing, click on one of the links above.